Bancho・Kojimachi
Located in the center of the city,
where surrounded by abundant nature and greenery.
Near the Imperial Palace, Chiyoda-Ku combines the economics, politic, and administrative functions.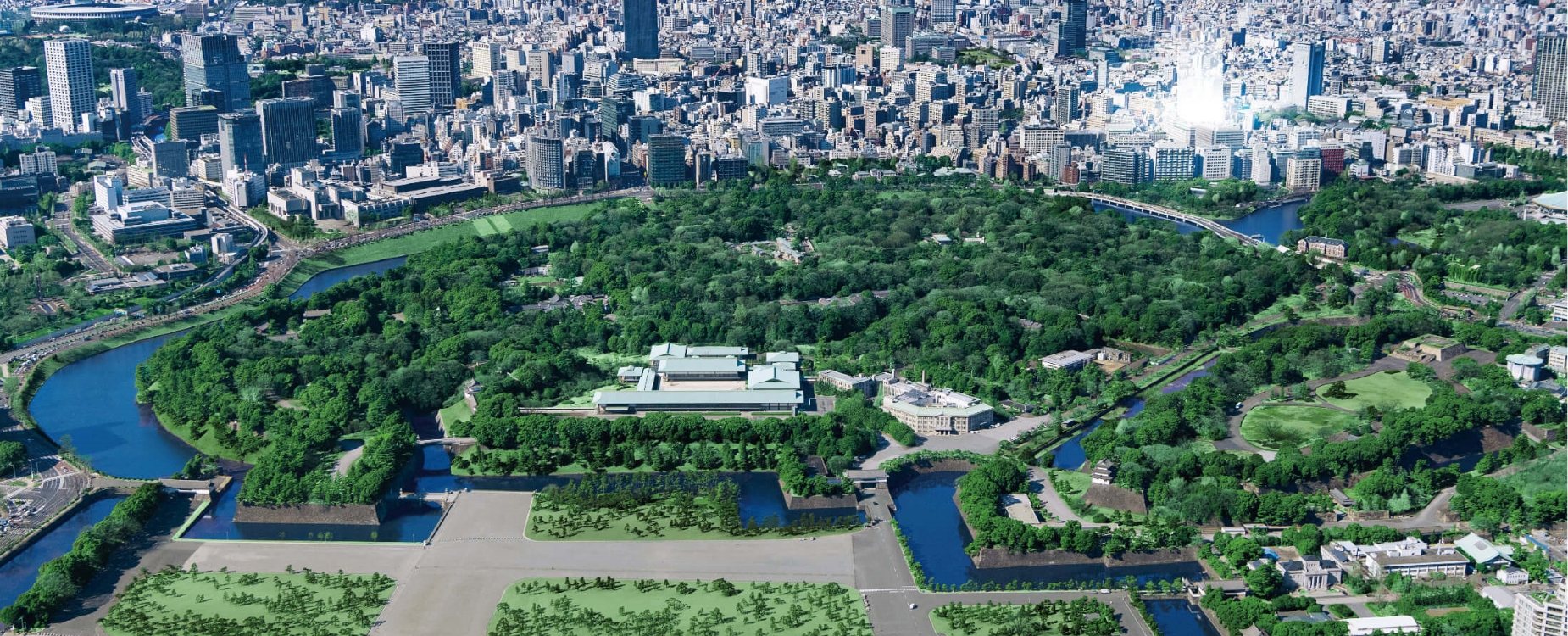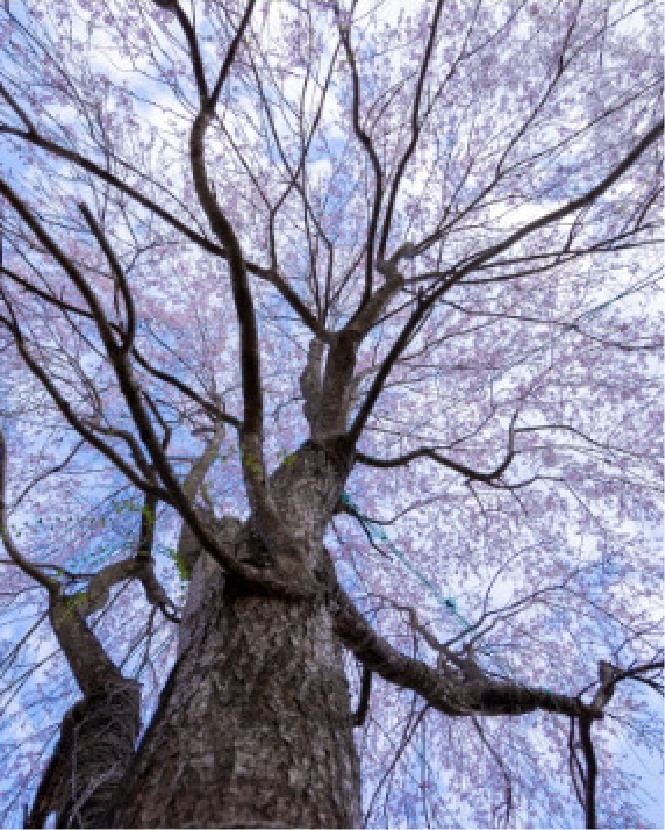 Enjoy the seasons' change of
Imperial Palace.
"Bancho and Kojimachi" is an area with abundant greenery and rich history. The changes of seasons from Sakura Tree, Tulip Tree in Spring to Ginkgo Tree in autumn, make the changes as a sightseeing feast.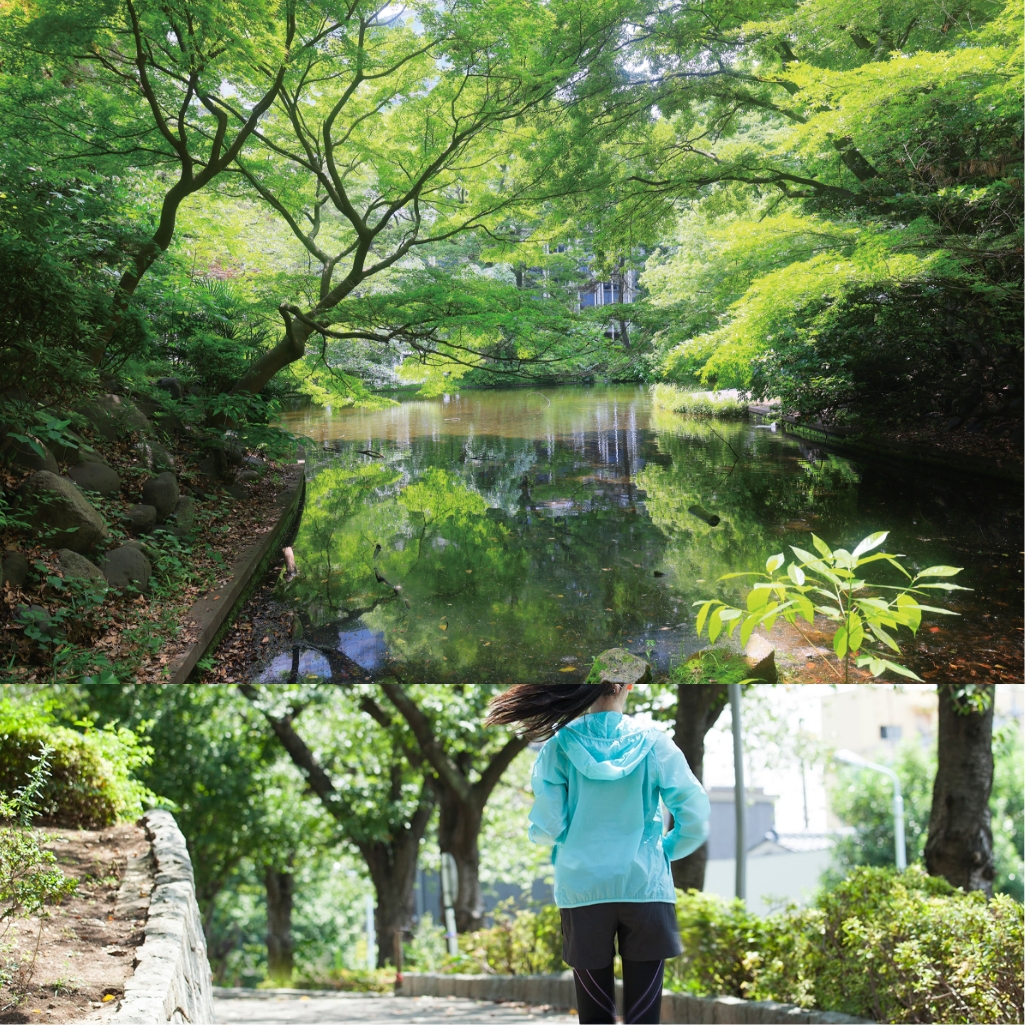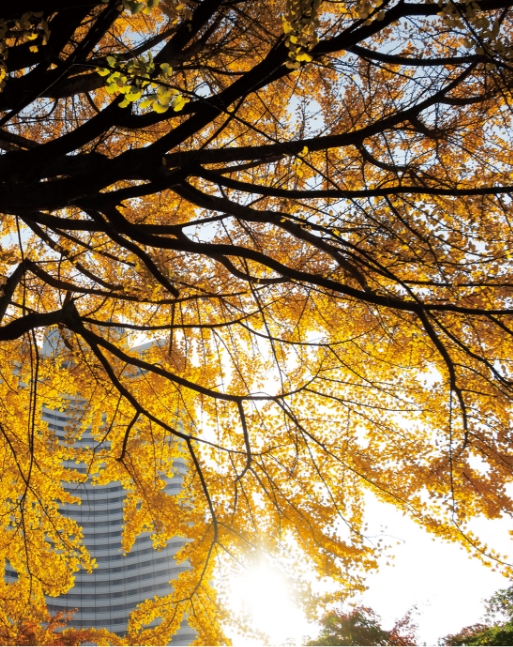 "Bancho and Kojimachi", one of the leading residential area in Chiyoda Ward.
While Otemachi, Marunouchi become the business area, and Nagatacho, Kasumigaseki become the government office area, "Bancho and Kojimachi" is an area that has been preserved as a residential area from Edo era. On the hill near Imperial Palace and close to rich nature, the calm and mature atmosphere of life comes alive.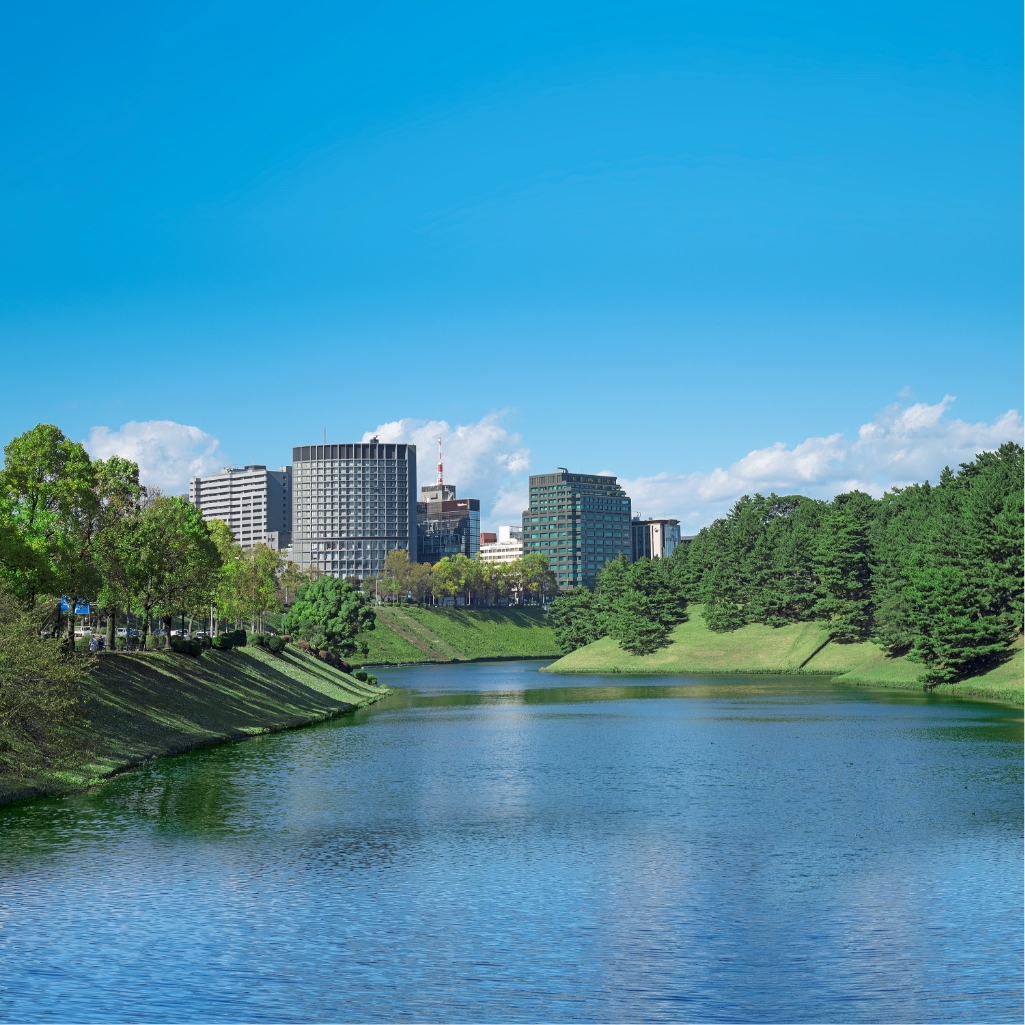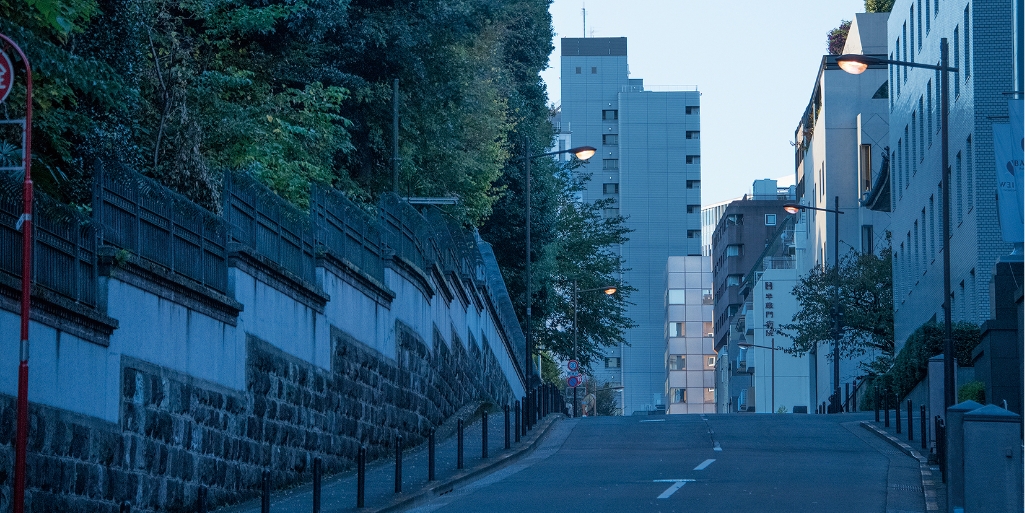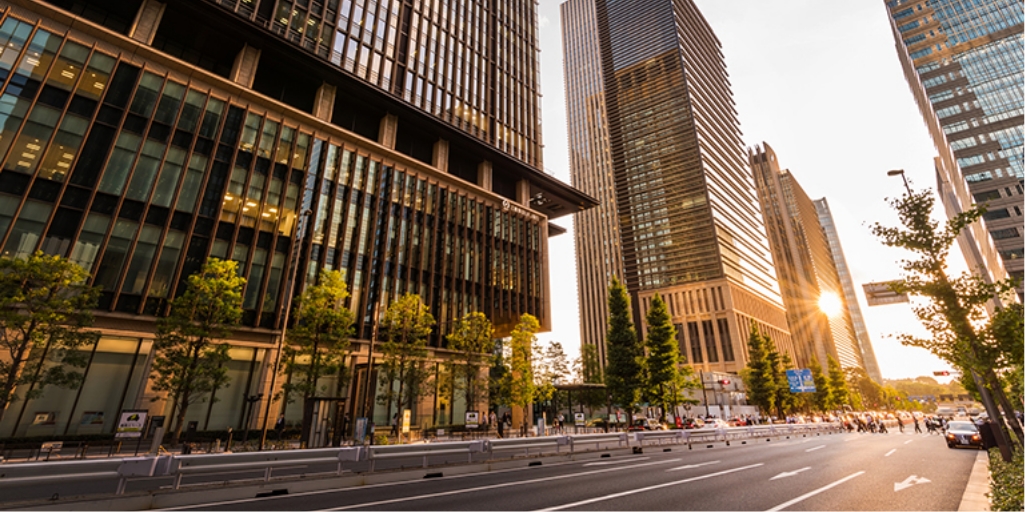 Near the central position which affect the Japan's strategy.
Chiyoda-Ku where has the Supreme Court, the Cabinet Office and the Parliament Building at Nagatacho, and central government offices at Kasumigaseki. The "Bancho and Kojimachi" is located near the power of judicial, legislative, and administrative of Japan.
Educational and cultural facilities gathered.
Surrounded with popular educational facilities. And other cultural facilities such as the National Theatre, Science Museum, and National Museum of Modern Art, Tokyo (MOMAT) are also easy to access.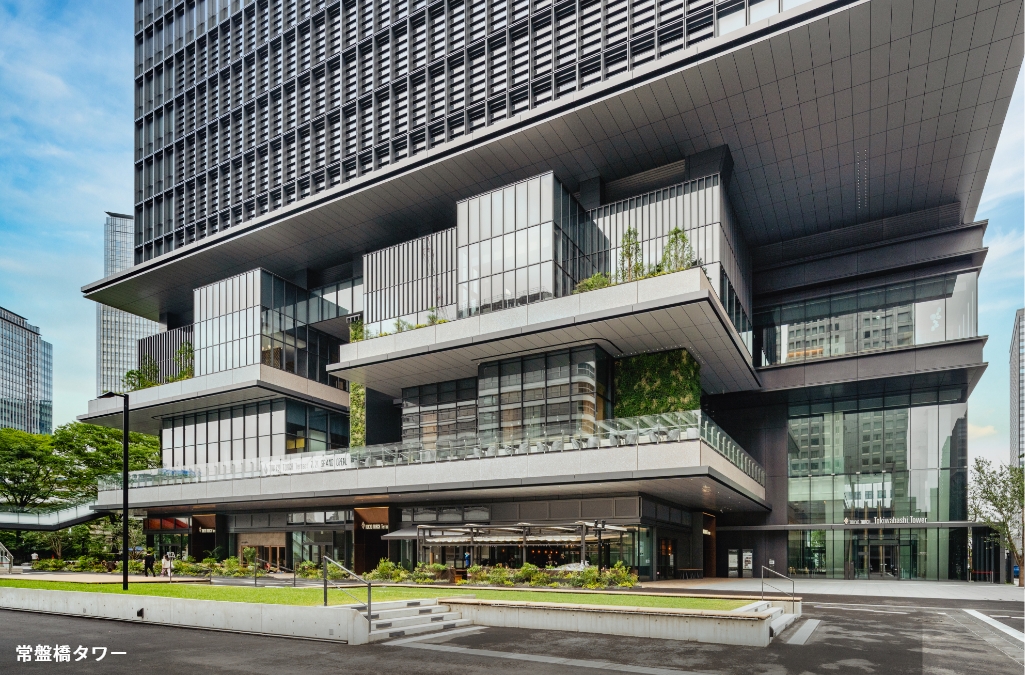 To Future
Just like "TOKYO TORCH" and "TOKIWABASHI TOWER", Chiyoda-Ku is a developing area aiming to strengthen the function of life. Follow the improvements with Tokyo and attracts everyone's focus.

TOKYO TORCH
The "TOKYO TORCH" constructed by Mitsubishi Estate in Chiyoda-Ku, scheduled to complete in 2027, will become the tallest building in Japan and also the new symbolic in Tokyo.
TOKYO TORCH 東京駅前常盤橋
プロジェクトムービー
TOKYO TORCH 東京駅前常盤橋
プロモーションムービー
Using cabs as daily transportation
Of course, traveling by train and subway is possible, but taking a cab is also convenient heading to Akasaka, Shinjuku, and Roppongi.
【Approximate cab fare and time】
From Tokyo Station to TPH Kojimachi Residence
1,460Yen / Approx. 11 min. (Daytime)
From Shinjuku Station to TPH Kojimachi Residence
1,780Yen / Approx. 11 min. (Daytime)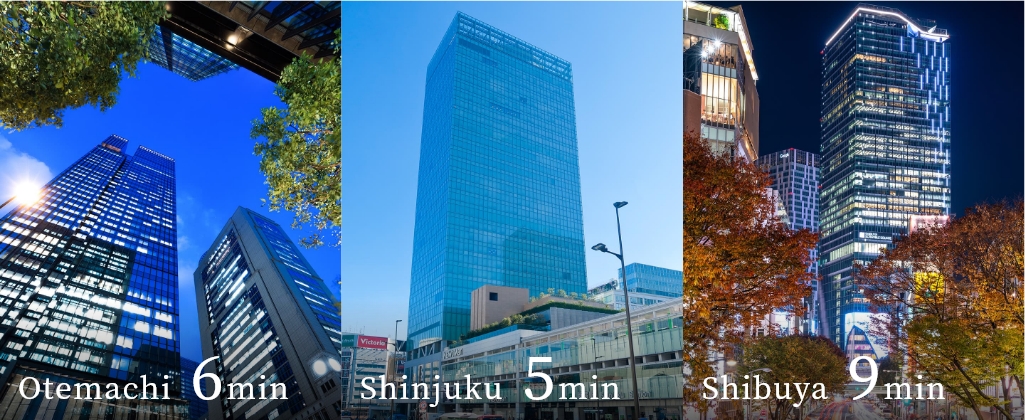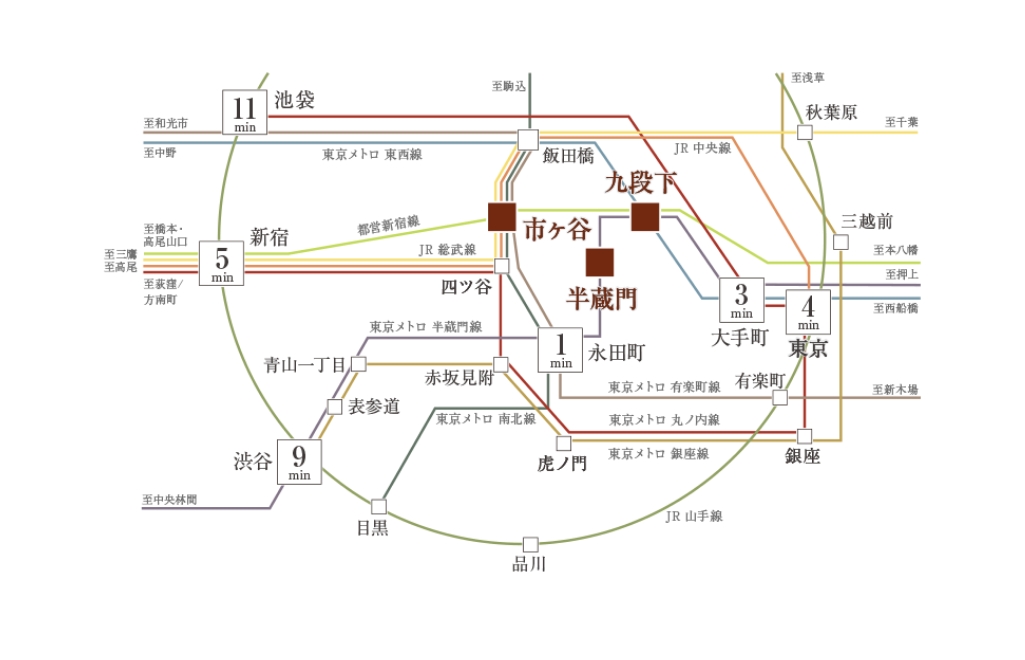 A town with the utmost safety and security
To ensure safe urban development by securing evacuation routes and maintaining lifelines in case of disaster. Also, the power lines underground to preserve the landscape.